The Young Leadership Council of the Basser Center for BRCA serves as a forum for young adults to become more engaged with the mission of the Basser Center, stay informed about the latest advances in BRCA-related cancer research, and advocate and raise awareness of the Center. Through personal philanthropy and fundraising events, this committed group supports innovative BRCA-related cancer research, patient care, and educational priorities.
Videography generously donated by Taylor Barker.
---
A Night Out with the Young Leadership Council
On Thursday, November 9, 2017 the Basser Center for BRCA's Young Leadership Council held an event at the Jonathan Adler Showroom in New York City in support of young investigators at the Basser Center. Over 130 people came together to celebrate Basser's Young Leadership Council, raising over $40k through sponsorships, ticket sales, raffles and Basser T-shirt sales
A Night Out with the Young Leadership Council also honored Alejandra Campoverdi. An advocate for women's health and empowerment, Campoverdi holds degrees from Harvard and USC, was a former White House aide to President Obama as well as a California Congressional candidate, and is currently a First 5 California State Commissioner. She has spoken publicly about her BRCA2 mutation as well as her decision to have a preventive double mastectomy in the near future. Breast cancer took the lives of her grandmother and great-grandmother, and nearly took her mother's. These experiences helped form the foundation of her women's health advocacy, along with the platform for her congressional campaign.
View the Facebook album.
---

Erika Stallings, Co-Chair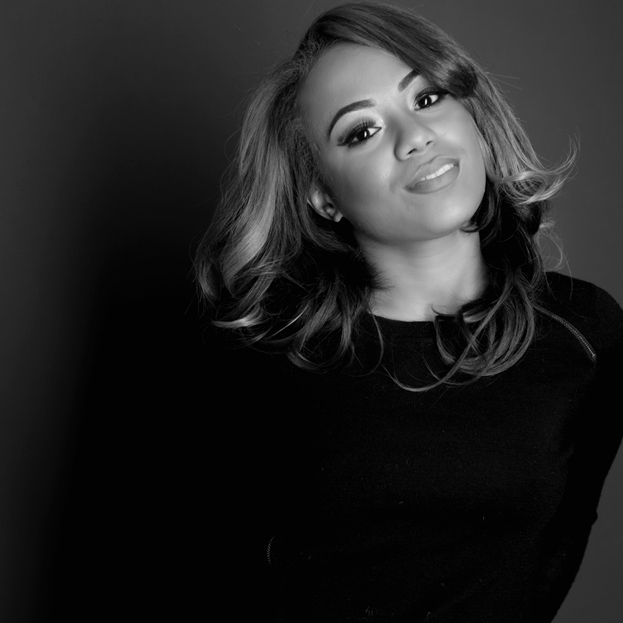 Erika Stallings received her B.A. in Political Science at the University of North Carolina Chapel Hill, where she attended as a Morehead-Cain Scholar. She is also a graduate of Georgetown University Law Center (2010) and currently practices in the trademark/copyright group at Kelley Drye & Warren LLP. She is also an active volunteer with the New York Junior League.
In the summer of 2014, Erika underwent genetic testing and counseling and discovered that she carried a BRCA2 mutation. Later that year, she underwent prophylactic surgery and reduced her risk of breast cancer to less than that of the general population. Since then, she uses her spare time to educate other young women about risk for breast and ovarian cancer.
---

Rachel Presser, Co-Chair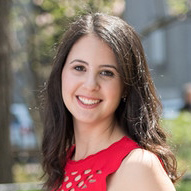 As a proud breast cancer previvor, Rachel Presser is honored to co-chair the Basser Center Young Friends Committee. BRCA1 has touched her family through multiple generations -- Rachel lost her mother, Beverly, to breast cancer at the young age of 31 and her maternal grandmother, Rita, was a breast cancer survivor. This personal experience has inspired Rachel's passion for increasing awareness of BRCA and supporting other young women faced with BRCA diagnoses.
Rachel currently lives in Los Angeles with her husband. She is a Senior Associate at Brentwood Associates, a private equity firm. Prior to Brentwood, Rachel worked a Pzena Investment Management, an investment management company based in New York. She has also previously worked for Crestview Partners, a private equity firm, and Barclays Capital as an investment banking analyst. Rachel received a B.S. in Economics from the Wharton School at the University of Pennsylvania, magna cum laude, in 2008 and an MBA from Harvard Business School in 2014.
---

Suzanne Zuppello, Event Chair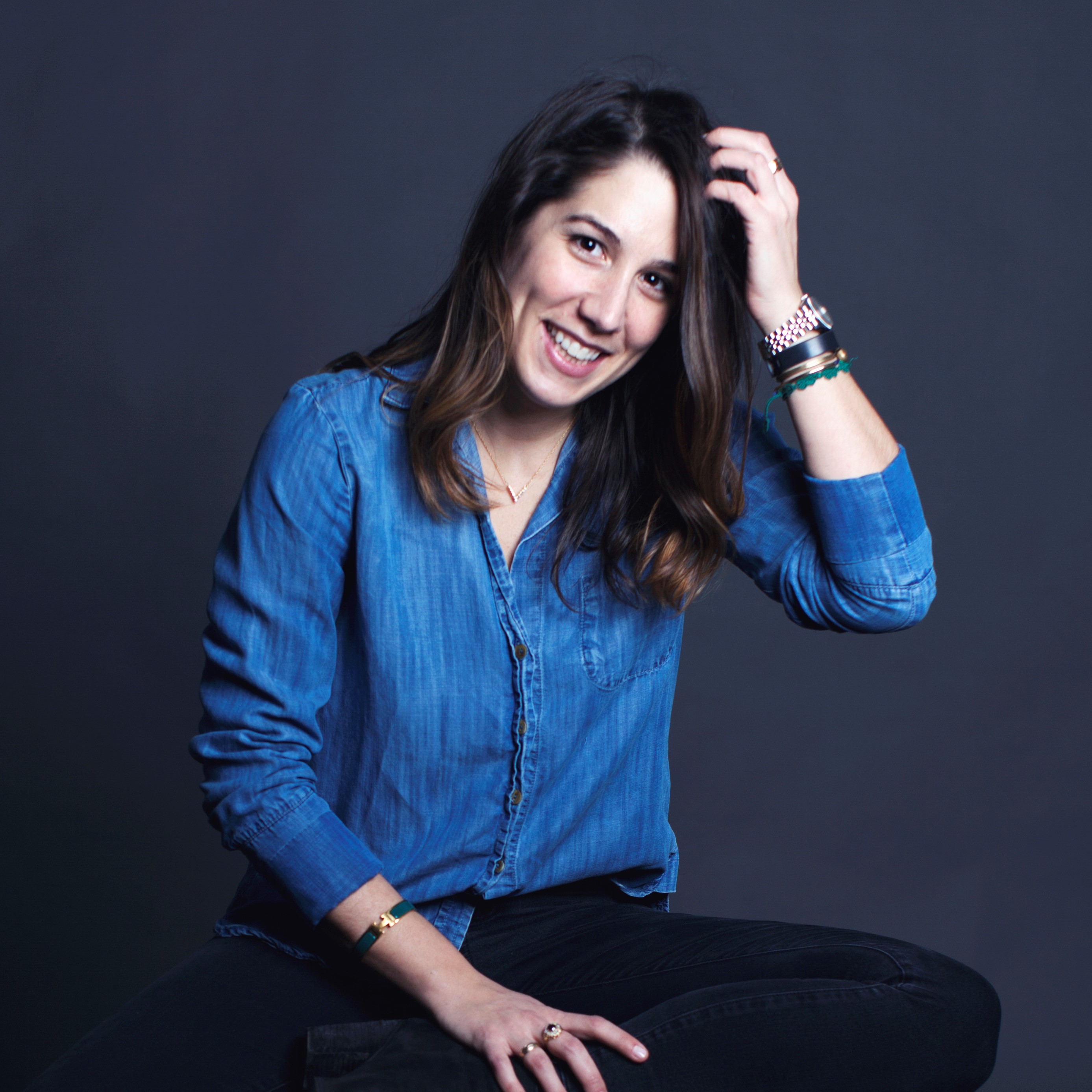 After learning of her BRCA1 mutation in March 2015, Suzanne found ways to connect with and educate other young men and women grappling with the weight of their mutation. She's written about her experience with surgery, dating after surgery, and her decision to freeze her eggs for publications including Refinery29, Elle, SELF, Romper, and Huffington Post. Suzanne wanted to write the story she did not find in her own research, the one of a young, single, and childless person faced with a high risk of cancer.
Suzanne is a New York native, growing up in Oyster Bay before moving to Manhattan, where she attended New York University's Gallatin School of Individualized Study, graduating in 2009. She lived for a year in Honduras, working for a non-profit in public health before returning to New York to earn an MPA in Public Policy and Non-Profit Management from NYU's Robert F. Wagner School of Public Service. She worked in the sustainable food industry before leaving the industry to work full-time as a freelance writer. She currently resides in her hometown, but dreams of living at the foot of the Rockies.
Suzanne joined the YLC in 2016 and has since become the group's event chair. Reach out to her if you have an idea for a Basser YLC event in your area!
---

Members:
Kelly Baldwin Heid
Callum Beale
Jodi Berger
Jonathan Berger
Maureen Boesen
Perri Brendzel
Kathryn Buckley
Jamie Burak
Andrea Calabrese
Cherie Hankin Calingasan
Kristen Carbone
Lindsey Chasteen
Chelsea Cohen
Jourdan Cohen
Sarah Cook
Chié Dambara Sánchez
Ashley Dedmon
Katherine DiLullo
Lisa Donnelly
Elizabeth Drake
Sara Edelman Lustgarten
Peri Edelstein
Dorie Eisenstein
Cydney Engle
Galia Farber
Alex Fleischman
Denise H. Frederickson
Amy Gallagher
Nicole Garcia
Martae Giometti
Emily Goldberg
Lindsay Goldblatt
Jackie Goodman
Emily Guskin
Suri Helwani
Shannon Hennessey Pulaski
Raven A. Holzer
Lindsay Jacobson
Shaina Kalin
Michelle Kaplan
Ilana Katz Sand
Stacey Klimchuk
Carlette Knox
Jodi Leigh Kreizer
Sarah Kremer
Alison Kucharski
Kevin Kucharski
Eliberty Lopez
Jamie Ludwig
Stephanie Marton
Sonal Mayekar
Carolyn McAnlis
Margaret McConville
Alona Metz
Chelsi Meyerson
Heather Milburn
Frannie Neal
Jessica Newshel
Dani Nodelman
Kaitlin Nordby
Calle Norman
Marti Norman
Laura Perilstein
Caroline Plank
Lauren Pleener
Lauren Profis
Jessica Radestky
Laura Reinke
Hillary Rieger
Caroline Rodman
Sarah Roth
Paulina Rugard
Michael Sand
Kelly Scheib
Erin Schonbraun
Sarah Selkirk
Jackie Silver
Sara Simon
Natalie Skaf
Jenny Sorin
Bridget Stillwell
Gabby Stoller
Ashley Talamo
Rebecca Uber
Jamie Vento
Joanna Warden
Katrina Wells
Jenny Wikoff
Vanessa Woodman
---

To learn about how to become involved in the Young Leadership Council of the Basser Center for BRCA, contact Carolyn Brown or call 215.573.0550.